Big Island Real Estate
Whether you are looking to buy or sell a home or land, your real estate needs on the Big Island is my highest priority. If its land on the Hamakua Coast, or a house in Hilo, or your condo in Kona, I have the skills to help you. As a Hawaii-based real estate agent, I know our areas and our markets. From Honokaa to Pahoa to Volcano and the entire Kona side, I can help. So please don't hesitate to come to me with your real estate needs there as well. What I will promise is that my service will be friendly, efficient and fun. I love showing people all the wonders the Big Island has to offer (and that's a lot more than just real estate), so call upon me to show you the best of the Big Island.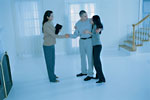 Buying a Home on the Big Island? Not every home for sale on the big island can be found on the Internet. Let my direct access to all the listings help you locate your dream home in the most efficient way possible.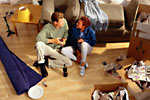 Selling a Home? There are lot's of do's and don'ts when selling a home. Let me use my years of experience to guide you along a successful path of preparation, promotion, and closing the deal.